Enterprise Solutions: Take Your Organization to New Heights
The complexities of a large network can be overwhelming, plus there are thousands of different enterprise solutions and IT technologies to navigate. With the growing demand of applications, storage, devices, and clients attached to your network, you need to ensure your network is fast, reliable, secure, and scalable in order to meet the needs of your users.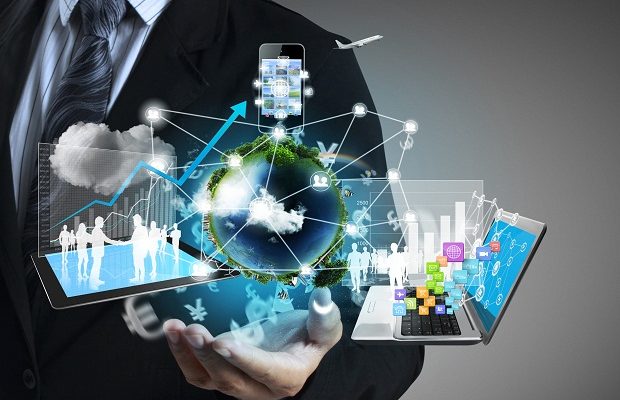 Accelerate Business Transformation
At RTI, we offer the hardware, configuration, and solutions to help you build a data center from scratch or to supplement your existing infrastructure with the latest technology to help your organization run smoothly. We'll help evolve your enterprise to accelerate business transformation that will help you grow.
Ensure Your Data Center is Up to Par
Security gap assessments, efficient setup, bandwidth bottlenecks, storage capacity, and utilization are essential factors in ensuring your existing data center is up to par. Our certified engineers have the knowledge, tools, and software to review your current setup and find gaps in these critical areas. Not only will we find those gaps, but we will make detailed recommendations on how to fix them; then you can rely on RTI to make those changes happen.
Customize a Solution
Our project management team will work with your timeline to develop a solution that is customized to fit your organization while ensuring limited downtime. After your customized solution is delivered, we'll stay with you every step of the way, monitoring your network and ensuring it is running optimally through our Managed Services team. We'll monitor your network for threats, meet your needs with our Help Desk and engineering team, and ensure your data is backed up based on your needs.
By allowing RTI to take care of your enterprise data center, you will have peace of mind and more time to strengthen your organization.
---
Riverside Technologies, Inc. (RTI) specializes in managed services, IT hardware, warehouse services, and technology deployment.
Our solutions can help you achieve your goals.