Create a Safer Work or School Environment
Are you looking to improve safety at your school, organization, or business? At Riverside Technologies, Inc. (RTI), we have a variety of solutions to help strengthen your organization's safety plan while simplifying the security management process. We provide a variety of safety solutions, including video security, sensors, access control, and more. Plus, we can help tailor a solution to your organization's needs.
Contact us to learn more about how RTI can help your organization strengthen your security by filling out our contact form. Or contact us today!
Email: sales@1rti.com
Phone: 1-877-811-4RTI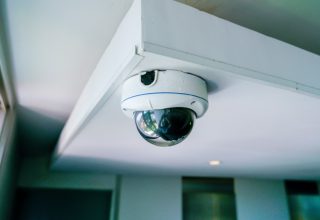 Receive proactive alerts to help secure your organization's grounds
Centralize video monitoring across your organization
Rely on top-notch security
Take advantage of advanced analytics

Monitor activity, deter theft and crime, and create a safer workplace or school environment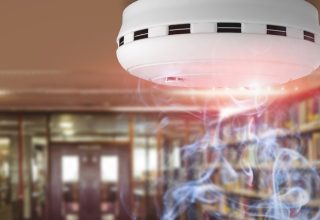 Detect for smoking or vaping in bathrooms, locker rooms, etc.
Monitor conditions and be alerted with changes in temperature, air quality, or noise levels
Rely on other sensor readings, including humidity, motion, PM 2.5, and TVOC
Easily monitor the health and safety of your work or school environment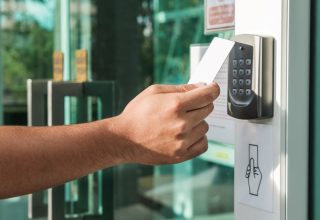 Protect points of entry through tiered access levels
Help control who does and doesn't have access to a room, building, or facility
Use remote management to easily adjust credentials, schedules, and settings from any device with cloud-based control
Schedule doors to lock or unlock
Our safety and security solutions include configuration, installation, cabling & network management, services, hardware, and software. We can help simplify the deployment, configuration, and management of security solutions for your organization. Plus, we use the network to link and communicate between building security/automation systems to help ensure efficient building security management.