A New Era of Manufacturing
Three-dimensional printing has the potential to disrupt the industrial world. The IDC forecasts 

 that global spending on 3D printing will grow to $23.0 billion in 2022. From healthcare to aerospace, 3D printing introduces endless new possibilities for a variety of industries.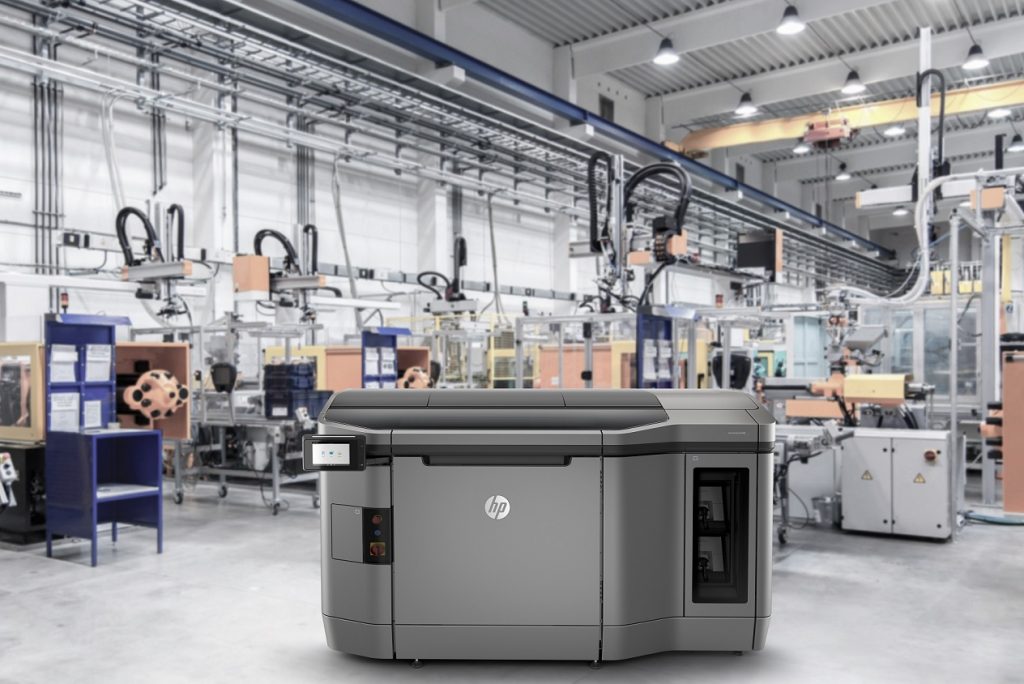 3D printing, also known as additive manufacturing, has introduced a new era of manufacturing by providing the ability to quickly produce one-of-a-kind parts at a low cost. It has the potential to streamline workflows, revolutionize part design and manufacturing, and so much more. As a whole, 3D printing allows companies to respond faster to industry changes.
Applications for 3D Printing
HP points out

that there are numerous applications for 3D printing:
the functional and aesthetic components of machines
consumer and industrial products that are manufactured in short runs
highly customized and high-value products that can be one of a kind
parts with complex internal and external 3D geometries
Before 3D printing was introduced, most complex parts were assembled from various different components. Plus, some of these parts may have been shipped in from a different location or country. With 3D printing, objects are built from a stack of thin cross-sections, allowing complex parts to be produced as one piece or with fewer components. There is great potential for 3D printing to simplify design, reduce processing time and costs, and create new possibilities for design.
Numerous Benefits in Various Industries
3D printing has the potential to provide numerous benefits within a wide variety of industries. Here are some examples:
Healthcare: "By providing a replica of organs and body parts, 3D printers give doctors an insight that cannot be replicated by any form of medical diagnostics," according to Forbes . This can be highly beneficial for medical procedures, as surgeons can practice on 3D-printed organs before the actual operation.
Manufacturing: There are numerous benefits of 3D printing for the manufacturing industry. It allows organizations to develop ideas at a faster pace, significantly cutting down on time to market. Other benefits include the possibility of brand-new designs and reduced costs.
Education: 3D printing can provide an engaging, hands-on experience in the education industry. It can also help simplify complex concepts and theories. Hands-on, three-dimensional models can serve as visual aids to help students grasp difficult concepts and retain ideas more easily.
Engineering and Architecture: From models of designs to machine parts, 3D printing gives engineers and architects the capability of designing, making, and validating prototypes as fast and precise as possible.
Aerospace: One sector that will greatly benefit from 3D printing is aerospace because of the composite parts that are difficult and expensive to manufacture. 3D printing provides the ability to create a variety of lightweight aircraft parts with complex geometries. Plus, it simplifies and speeds up the manufacturing process while reducing costs. 
Curious if 3D printing would benefit your business? Give the experts at RTI a call! We can help determine if 3D would be a good fit for your organization and help find the right solution for your needs!
Date Posted: 5/9/19
Date Last Updated: 6/17/19
By: RTI Marketing Team