Cost of a Healthcare Data Breach
All organizations are vulnerable to cybercrime and data breaches, but the healthcare industry faces unique challenges when it comes to data breaches. In the 2018 Cost of a Data Breach Report 

, the Ponemon Institute found that heavily regulated industries, such as healthcare organizations, have a per capita data breach cost substantially higher than the overall mean.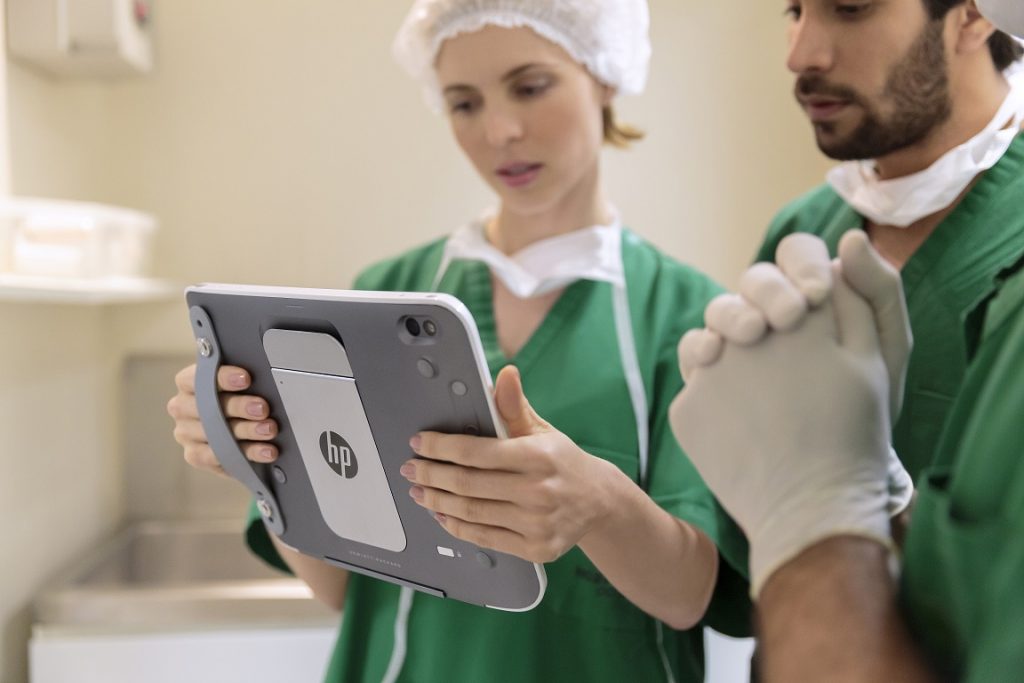 In fact, healthcare data breach costs average $408 per record, the highest of any industry for the eighth straight year. 
The study also found that customers have high expectations for the protection of their data in highly regulated industries, such as healthcare. When these organizations have a data breach, customers' trust will decline and they will try to find a substitute.
The Answer? Managed Services
With heightened pressure stemming from compliance and regulations, as well as patient satisfaction and trust, healthcare organizations are on the lookout for a solution to help mitigate risk and increase security. Many healthcare organizations are turning to managed services for its many benefits and advantages including access to the latest medical technology, increased security that brings peace of mind, and mitigated risk related to compliance.
Access to the Latest Medical Technology
Managed service providers (MSPs) have access to the latest healthcare technology to help your organization provide the best care possible. Many new healthcare technologies are equipped with increased security measures including fingerprint readers and RFID card readers that allow single sign-on authorization. The right technology can take healthcare organizations to a new level by helping optimize workflows, enhancing collaboration, streamlining processes, and increasing security.
Securing patient data is essential for healthcare organizations that need to comply with HIPAA regulations. A managed service provider can use a variety of security measures, including access control and data accountability, to ensure data is safe and secure. The key is to control access to sensitive information while allowing easy access to those who need that information to do their jobs. When an MSP takes over the burden of worrying about data security, healthcare providers can focus on saving lives and providing patient care. This creates a priceless peace of mind for the healthcare organization as well as staff and medical providers.
Healthcare organizations are required by law to meet certain IT standards and compliance requirements, including HIPAA and DICOM Part 14 requirements. Many managed service providers understand the regulations and complexities related to compliance, so they can help mitigate risk when it comes to meeting compliance. They can help navigate compliance requirements and ensure organizations are meeting them.
RTI's Managed IT Services for Healthcare
As a trusted IT partner for healthcare organizations, Riverside Technologies, Inc. (RTI) understands the unique challenges that hospitals and medical facilities face. Our goal is to help you provide the best care possible while ensuring you stay compliant, connected, and secure. Our experts provide proactive and preventative solutions through managed services, identifying and solving issues before they cause downtime. We can help protect data across your infrastructure and ensure you're achieving security and compliance. If you'd like to learn more about our managed IT services for healthcare organizations, give us a call today!
Date Posted: 6/27/19
Date Last Updated: 6/27/19
By: RTI Marketing Team