Although Chromebooks may look similar to a standard laptop, they are quite a bit different. You may be wondering, "What is a Chromebook?" and "Is it the right choice for me?" Let's start with the basics!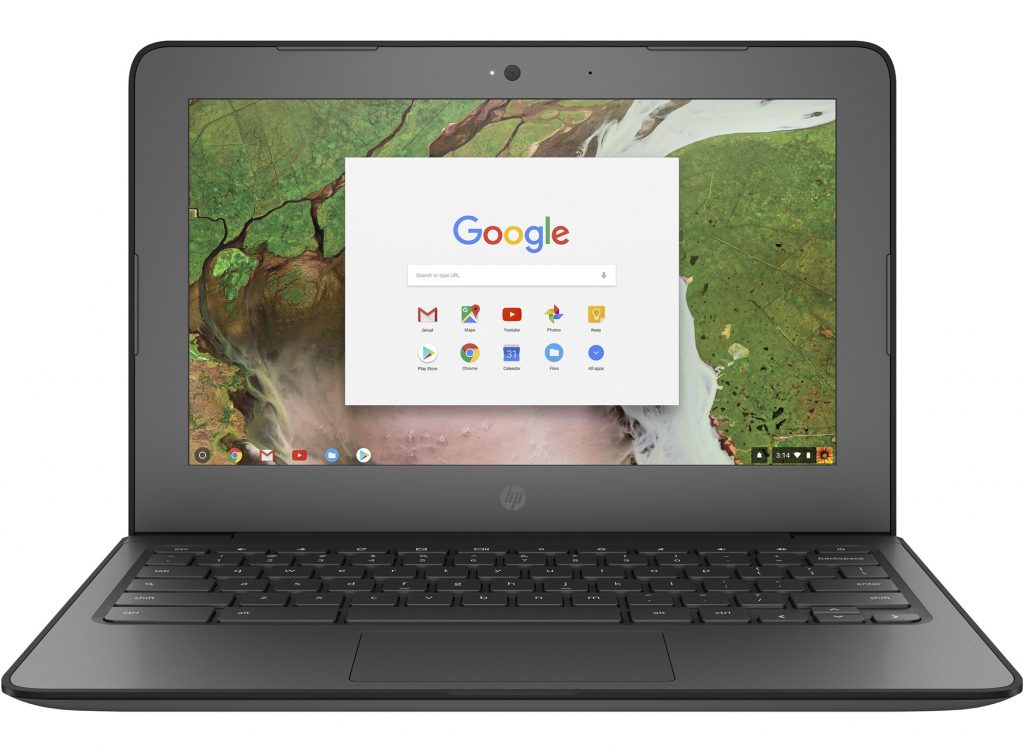 While most laptops use Windows 10 or macOS, Chromebooks run Google's operating system, Chrome OS. Chromebooks use Google's suite of applications (Gmail, Google Drive, etc.) and are designed to be used primarily with an Internet connection. Users primarily perform tasks using the Google Chrome browser.
Unlike standard laptops that store applications and data on the machine itself, a Chromebook user will store most applications and data in the cloud. Due to their simplicity to use and low cost of hardware, software and upkeep, Chromebooks have been very popular and successful in schools.
While price can vary based on the model and specs, Chromebooks are generally more affordable than other laptops. They start at around $200 and rarely go over $500.
Most Chromebooks have a decent battery life with an average of 8 to 10 hours of battery life.

Unlike Windows 10, Chrome OS uses web apps and won't let you download applications (like Skype, Photoshop, etc.). However, t

he newer Chromebooks can run Android apps, and some Chromebooks can run Linux apps.
Since Chromebooks were originally intended for education, they are usually durable and able to withstand bumps and falls. 
Lightweight, thin, and portable, Chromebooks are great for people who are constantly on the go.
Chromebooks offer built-in security through Google. Security updates are rolled out automatically without interrupting the user.
Because Chromebooks use primarily web storage, they often have a small SDD, usually around 16GB. 
While it doesn't offer a lot of room for local storage, it is speedy! Rebooting and starting up your computer happens in a flash.
Due to the lack of local storage, Google provides 100 GB of Google Drive storage for each Chromebook.
You can't download printer drivers onto a Chromebook, so you have to use Google Cloud Print and a Wi-Fi-enabled printer for your printing needs.
Should You Get a Chromebook?
Chromebooks have a variety of features that are attractive and enticing. But deciding if a Chromebook is a right fit for you isn't always easy. You'll want to analyze your computing needs to determine if a Chromebook is the right choice for you. If you need a powerful device for highly intensive work like photo editing or gaming, a Chromebook won't meet your needs.
A Chromebook might be a good choice for you if:
You're an avid Google product user
You're a student
You need a device primarily for checking email, browsing the web, going on Facebook, or streaming movies
You use your web browser more than applications
You are familiar with or already use Google Docs
You don't want to spend a lot on a new device

Most of your favorite apps and games are on Google Play
Still unsure if a Chromebook is the right choice for you or your organization? Give the experts at RTI a call! We can help you determine if a Chromebook will fit your needs and help you find the right device.
Date Posted: 12/30/19
Date Last Updated: 12/30/19
By: RTI Marketing Team