Esports, also known as electronic sports, is a form of competition using video games. Most commonly, esports takes the form of organized, multiplayer video game competitions, particularly between professional players and teams. This international phenomenon has gained popularity with millions of fans who may attend live events or watch on TV or online.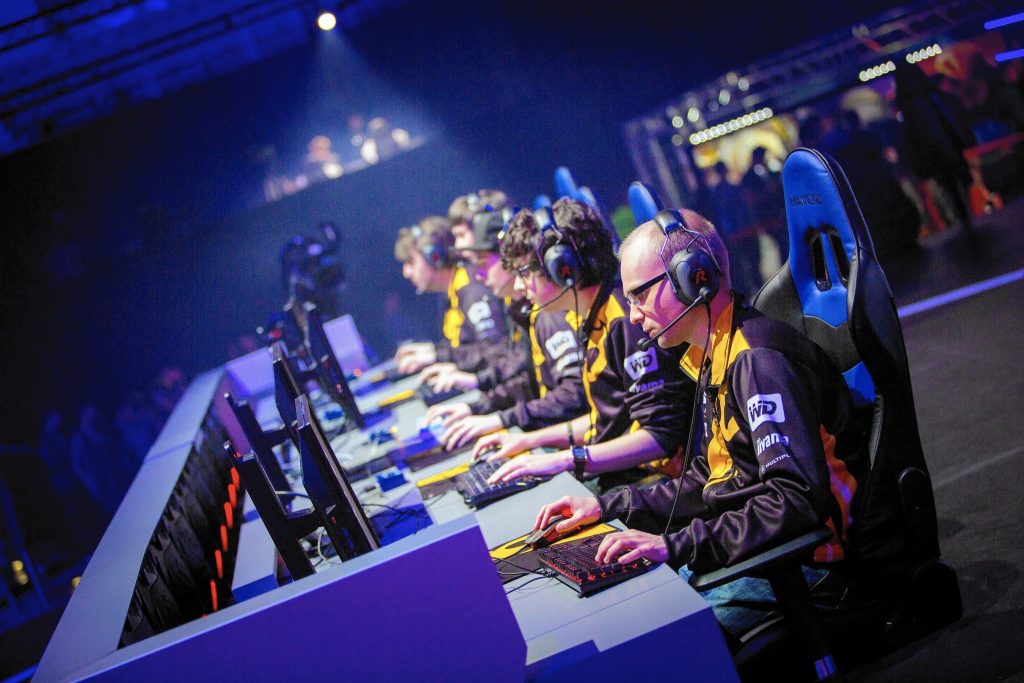 Different video games included in the competitions are Call of Duty, Madden NFL, Fortnight, League of Legends, and many more. The professional players who take part in esports can even earn large brand endorsements.
How Many People Watch Esports?
According to Newzoo

, the total esports audience would reach 380 million this year. Plus, the number of "esports enthusiasts" (people who watch esports more than once a month) will surpass 306 million in 2021. Statistica forecast

that in 2018, esports enthusiasts around the world would watch 6.6 billion hours of esports video content.
Similar to other sports, esports makes money from tickets, merchandise, advertising, game publisher fees, media rights, and sponsorships (the highest grossing esports revenue stream worldwide). Newzoo forecast that global esports revenues would reach $905.6 million in 2018, an increase of more than $250 million compared to 2017. This industry may soon be over a $1 billion industry. Colleges have even started giving scholarships for esports. According to ESPN

, more than 50 colleges have varsity esports programs.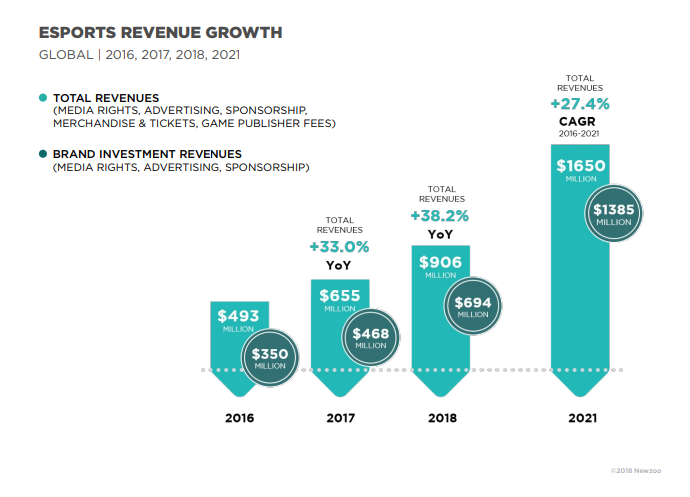 Newzoo estimated that the number of people who are aware of esports worldwide would reach 1.6 billion in 2018. With the growing awareness and popularity surrounding esports, advertisers are starting to realize its market potential. Approximately 23% of esports viewers

are between the ages of 25 and 35 with the largest group falling within the 18-24 age bracket. The majority of esports viewers are young, so industries looking to attract a young audience are starting to pay attention.
A new era of athletes deserves a new level of equipment. Esports requires some serious computing power that companies like RTI can provide through HP gaming solutions and workstations. With HP's next-level equipment, you get the performance that competition requires, professional-grade accessories, innovative new form factors, and cutting-edge hardware with power that won't hold you back. 
Date Posted: 12/28/18
Date Last Updated: 3/4/22
By: RTI Marketing Team