Thoughts of RTI Before Starting
Before I started my internship at an area school during the summer of 2016, I didn't know much about Riverside Technologies, Inc. (RTI). The school was building a new addition, and RTI was contracted to install their new switches and network cabling. This was the first experience I had with the RTI staff. Their expertise and teamwork were inspiring and left a great impression as I finished out my internship.
After college, I started a job with the State of South Dakota based in Pierre. As we weren't happy with the Pierre living, I looked for a job closer to home. When I received a phone call from a family friend, I was excited to have a chance to work with the great staff I met during my internship. I wasn't sure how the office dynamic would play out, but I was sure everything would be just fine.
While I didn't originally know the extent of services provided by RTI, I was excited to work and grow in a new environment. I'm always looking for new things to learn and projects to work on. Based on the job description I was given before accepting, I knew I would really enjoy the type of work I was offered.
As with any new job, there's always a wonderful pile of paperwork to read through and sign. However, RTI made that process much smoother by having all the information and paperwork available electronically. Not only did this make accessing the paperwork easier, it saved my hand from signing and dating papers for an hour!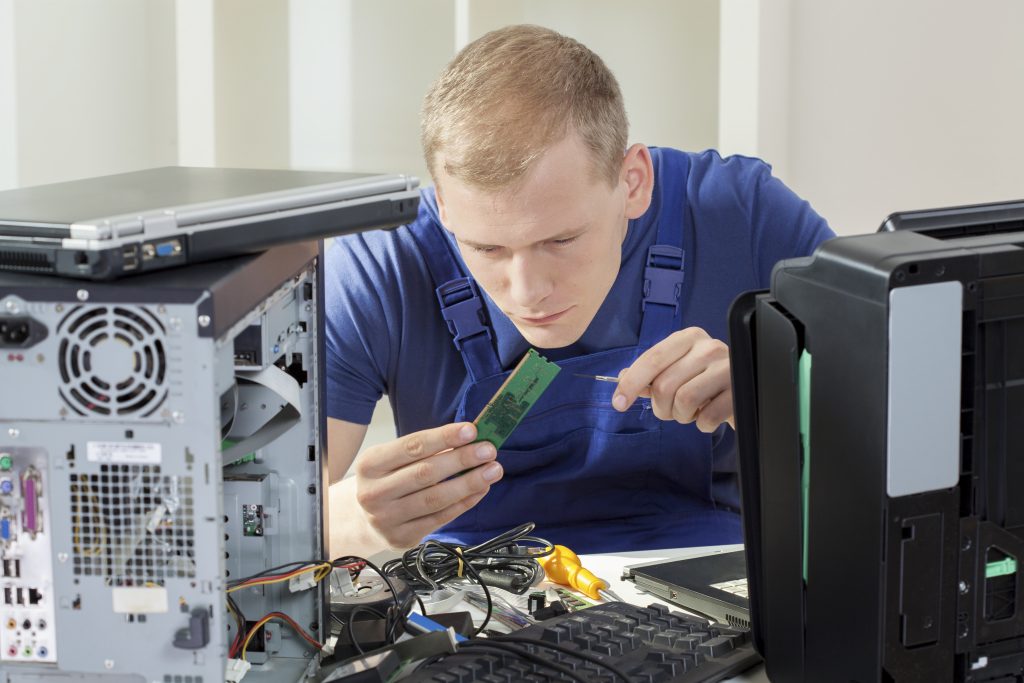 On my first day in, I was greeted by friendly faces and introduced to employees who would be key to my role. I met with my supervisors and shadowed the Help Desk staff for a few days to learn their duties. During the last two days of my first week, I was asked to travel with 2 of the Tier 2 help desk staff to install new switches for a school. This was a great experience and a great way to get me involved as a new employee.
Thoughts After Starting at RTI
As I have gotten to know more staff members and acclimated to my new position, I really enjoy the office dynamic here at RTI! Everyone is friendly and inviting, and the passion everyone has here to get the job done is inspiring. There is always a certain level of creativity to get the project done right for each customer. It's not just an out-of-a-box solution for every customer; it's the attention to detail for individual customers that shows just how passionate the staff at RTI is to ensure they are achieving the right solution.
As more projects line up to keep me busy and learning, I look forward to working with everyone here at RTI and making connections with clients in the field. I feel this is a great fit for me and an overall great place to work!
Date Posted: 7/5/19
Date Last Updated: 7/15/19
By: Joshua Dosdall
Joshua Dosdall is a Field Service Engineer for Riverside Technologies, Inc. He graduated from Dakota State University with a bachelor's degree in Computer Science and Mathematics for Information Systems and a minor in Cyber Operations. He enjoys spending his spare time with his new baby girl and working on computers and electronics at home.