Choosing the Right Security Camera
From deterring theft to helping ensure a safe workplace, security cameras can have many benefits for businesses. But choosing the right security camera can be overwhelming. There are various features, styles, and brands to consider. Here are features to consider when choosing the right security camera!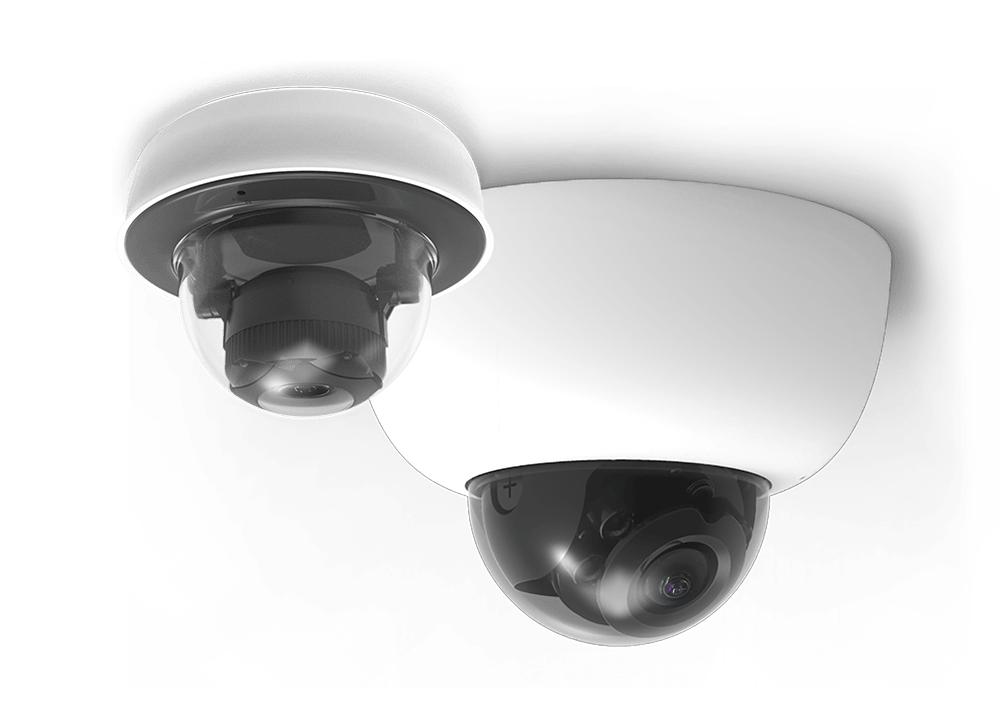 Analog cameras are hard-wired to a recording device like a DVR or CCTV monitor, while IP cameras use Ethernet cables for power and data. IP cameras are much quicker and produce sharper and clearer images, plus they feed directly to a web browser or video recorder. This means that if the feed is linked to a router, you can access the feed from anywhere through a phone app or application on your laptop. If you're thinking that you may add more cameras in the future, IP cameras make sense as they offer a flexible system that is easily scalable.
If you need a security camera with a large range of motion, consider a pan-tilt-zoom (PTZ) camera. These cameras can cover expansive areas, plus they can track objects, zoom in and out, and often offer the best view possible. Some PTZ cameras will automatically pan, zoom, and tilt when movement is detected. On the other hand, if you only need to focus on a certain area of a room or parking lot, then a fixed camera would probably suffice.
Indoor Cameras vs. Outdoor Cameras
If you're planning on using a camera outdoors, make sure to choose a weather-resistant camera that is designed for the outdoors. If you're buying a camera for indoors, what kind of environment will it be used in? You'll want to make sure the camera is protected from grease, dust, and water. Where you plan on using the camera will be an important factor in the decision-making process.
It's important to consider the light level of the environment you'll be filming in. If you're filming in dim lighting conditions, you'll want a security camera that features low-light compatibility. If you'll be filming during the night, you'll want a camera with night vision.
There are a few different options when it comes to storage, including cloud storage and local storage.
Cloud storage:

 A subscription-based service that sends your video footage to a remote server. This off-site, encrypted storage option can be beneficial if you need a lot of storage.

Local storage:

 Uses a separate accessory, such as a memory card or hard drive, to hold your footage. Keep in mind that with removable memory cards, you will need to swap the card on a regular basis when it becomes full. On the other hand, using a built-in or external hard drive doesn't require changing out any media; however, you are limited by the capacity of the drive.
Built-in storage: Eliminates the need for a network video recorder.
Additional Features to Consider
Discreet vs. noticeable: This will depend on the purpose of your security cameras. If you're trying to visually deter people, you may want a noticeable camera. If you're looking for a discreet camera, consider a small dome camera.
Image quality: Depending on the size of the area you're monitoring, you may want a high resolution camera to ensure high image quality. Smaller areas may only require low resolution cameras.
Audio: Another important feature to consider is whether or not you will need audio recorded.
If you're trying to decide which security cameras to choose for your business, give the experts at RTI a call! We will listen to your specific needs and help you decide which camera will suit your business best.
Date Posted: 11/8/18
Date Last Updated: 6/13/19
By: RTI Marketing Team