Cisco Meraki Security Cameras
Cisco Meraki has simplified the deployment, configuration, and management of security cameras. If you're looking at implementing security cameras around your business, consider the many benefits that Cisco Meraki can offer.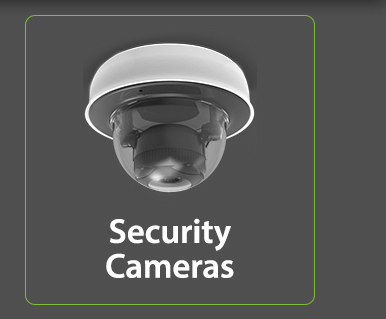 From top-notch security to easy deployment, Cisco Meraki security cameras come with many benefits.
Centralized Cloud Management: With the Meraki dashboard, you can securely monitor and manage all of your cameras from anywhere in the world.
Never Stop Recording: Since video is stored on the edge, cameras will continue to record even if a network connection fails.
Automatic Network Detection: The Meraki dashboard automatically detects whether the viewing computer is in the local network or remote. Local streaming video never goes to the cloud, which helps save bandwidth. On the other hand, remote streaming video is proxied through the cloud, allowing it to be viewed from anywhere.
On-Camera Storage: With 128 GB of solid-state storage on each camera, you eliminate the need for a network video recorder.
Top-Notch Security: Secure data is crucial, which is why Cisco Meraki ensures data is encrypted on each camera, in all video streams, and during management.
When people think about security cameras, most focus on the security benefits the cameras can provide. This makes sense because the primary purpose of most cameras is for security. But what if your security camera could do more? What if your cameras could provide valuable insights that could take your business to new heights? Certain models of Cisco Meraki cameras come with advanced analytics capabilities that could do just that.
Motion heat maps: You can quickly assess foot traffic. Whether you're analyzing a retail store or monitoring where hotel guests are congregating in the lobby, analyzing foot traffic can have many benefits.
Object detection: You can learn which displays are attracting the most customers or how many people came to the office on a certain day of the week. The ability to detect people using computer vision can provide deep business insights. Plus, these cameras increase accuracy over time through machine learning.
It's important to weigh all of the benefits when it comes to security cameras. Some businesses may benefit from certain camera features, while others may not. If you're curious which security cameras would best suit your business, give the experts at RTI a call! We will listen to your specific needs and find a solution just for you.
Date Posted: 11/14/18
Date Last Updated: 6/13/19
By: RTI Marketing Team