The Cloud vs. Data Center
The main difference between the cloud vs. data center is that a data center refers to on-premise hardware while the cloud refers to off-premise computing. The cloud stores your data in the public cloud, while a data center stores your data on your own hardware. You may be wondering whether the cloud or an in-house data center is the right fit for your organization. While both have their benefits, it ultimately comes down to your specific organization, its needs, and future plans/goals.
Many businesses are turning to the cloud. In fact, Gartner, Inc. predicts that the worldwide public cloud services market will grow 17.5% in 2019 to total $214.3 billion. For many businesses, utilizing the cloud makes sense. Large enterprise organizations with limited budgets and startup businesses with a lack of resources may find that the cloud is a good option for them because it gives them immediate capacity without the need for a big upfront investment. Other organizations may find that the cloud is useful for disaster recovery purposes.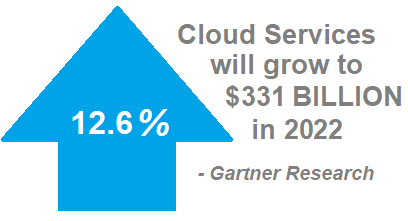 Get a FREE assessment to determine if the cloud or a data center is better for your organization:
With the increasing need for more storage, one big benefit of the cloud is that the transparent infrastructure can be extended when needed. The scalability of the cloud allows your organization to add or reduce capacity as your needs change. Because the cloud doesn't require a big investment in on-premise hardware, it can reduce your total cost of ownership and simplify your environment. Flexibility, ease of use, speed, and agility are all attractive features of the cloud. Another benefit is that the cloud provider takes care of maintenance and management, like software updates.
Benefits of a Data Center
In many cases, having an in-house data center is a better option. Often, maintaining an in-house data center is expensive, but it can be beneficial to be in total control of your computing environment. For instance, some enterprise organizations using the cloud have to depend on the cloud provider for cybersecurity, performance, and reliability. On the other hand, organizations who have their own data center are in control of their environment's security, capacity, and performance. For these reasons, organizations that need high availability, require higher levels of performance, run mission-critical applications, or have strict compliance requirements may be better off with their own data center.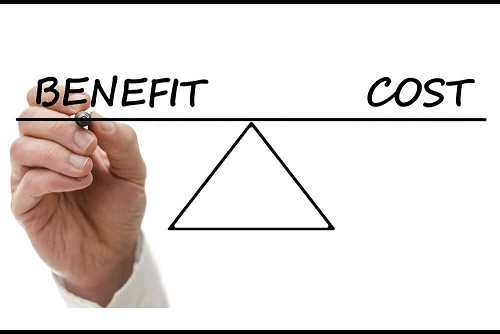 Sometimes the best solution is a hybrid of cloud and data center. Many organizations find that using their data center for critical data and using the cloud for less confidential information works well. Because the cloud is so easily accessible and scalable, using the cloud for additional capacity might be a good solution for some organizations. You may find that certain workloads are better suited for your data center while others run more effectively in the cloud. In the end, your flexibility, workload, and security needs will dictate whether a data center or the cloud is the best fit for your organization.
The RTI experts can help your organization weigh the benefits of the cloud vs. data center. We will talk with you about your data needs and help you determine which option would be most beneficial for your organization. Contact us today at 1.877.811.4784!
Date Posted: 4/19/18
Date Last Updated: 6/17/20
By: RTI Marketing Team