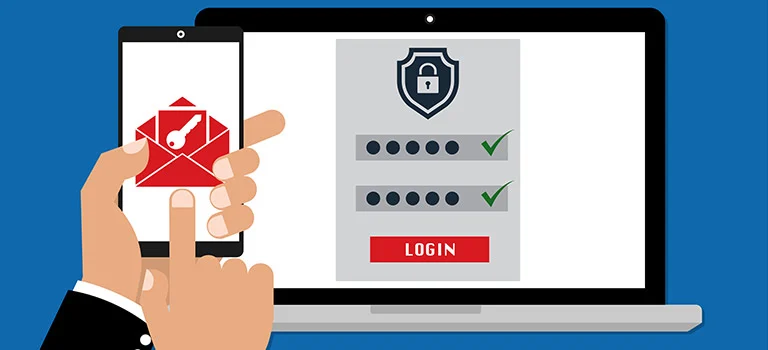 Multi-factor authentication (MFA) is a security procedure that requires a user to provide at least two factors to prove their identity before they are allowed to access a website, application, or network. MFA offers an extra layer of security during the authentication process and helps prevent unauthorized access to your apps, data, and personal information.
According to Microsoft

, there are over 300 million fraudulent sign-in attempts to their cloud services every day. Microsoft also pointed out that MFA can block over 99.9% of account compromise attacks. With MFA, a cybercriminal can't gain access to your information by simply knowing or cracking your password. By providing an extra barrier, MFA makes it incredibly difficult for attackers to compromise your credentials and data.
Passwords are a huge part of our daily lives. We use passwords to gain access to our streaming services, online shopping accounts, bank accounts, email, and much more. Most people understand the importance of using strong, unique passwords for each account. But with cybercrime constantly on the rise, using strong passwords simply isn't enough.
Multi-factor authentication can help protect your sensitive information by making it more difficult for cybercriminals to steal your data. MFA requires at least two factors, usually your username and password, along with another form of verification that must fall within the following categories: something the user knows, has, or is. Examples may include:
Your fingerprint
A single-use code sent to your cell phone
A key or smart card
Voice recognition
Facial or retina scan
A PIN
Security badge
Cybersecurity Ventures

predicts that cybercrime damages will cost the world $10.5 trillion annually by 2025. MFA is one of the most critical steps that an organization or individual can take to help protect themselves from a cyberattack. There are numerous benefits of MFA, including:
Increases security: MFA adds another layer of protection from damaging cyberattacks that can cost organizations millions of dollars. MFA reduces the risk of compromised data by making it much more difficult for cybercriminals to steal your information.
Simple to deploy: Thankfully, MFA is simple to implement, use, and manage without compromising user experience. Even though the extra step might be seen as a nuisance, it's less of a nuisance than dealing with lost data, money, or personal information.
Helps you stay compliant: Many organizations store and handle sensitive data, from financial information and medical records to personal addresses. MFA helps make sure that you're compliant with state laws and industry standards as well as identity and access management regulations.
Protects against weak passwords: Even though most people understand the importance of using strong, unique passwords, many people still resort to creating weak passwords and reusing them across multiple accounts. MFA can help protect against these weak passwords, which can help protect individuals and organizations.
As a trusted IT service provider, Riverside Technologies, Inc. (RTI) offers a robust MFA solution that provides a fast, non-disruptive, and simple authentication experience. Our powerful MFA solution can help keep your data secure.
In addition, RTI can help protect your organization's network by identifying the vulnerabilities and weaknesses in your environment before they are infiltrated. Our experts can ensure your antivirus software and firewalls are working properly and review your policies and procedures to ensure you're meeting compliance standards.
As technology and cyberattacks continue to change and become more complex, protecting your organization requires additional measures of protection. Armed with the latest information on MFA, firewalls, and security standards, RTI can ensure your sensitive information and network is as secure as possible.
Date Posted: 11/21/22
Date Last Updated: 11/21/22
By: RTI Marketing Team