If you work for a large business, you may use a VPN (virtual private network) to ensure you have secure remote access to your company's network and resources. However, VPN is no longer just for large businesses. It is becoming more popular to use a personal VPN service for its security features and other benefits.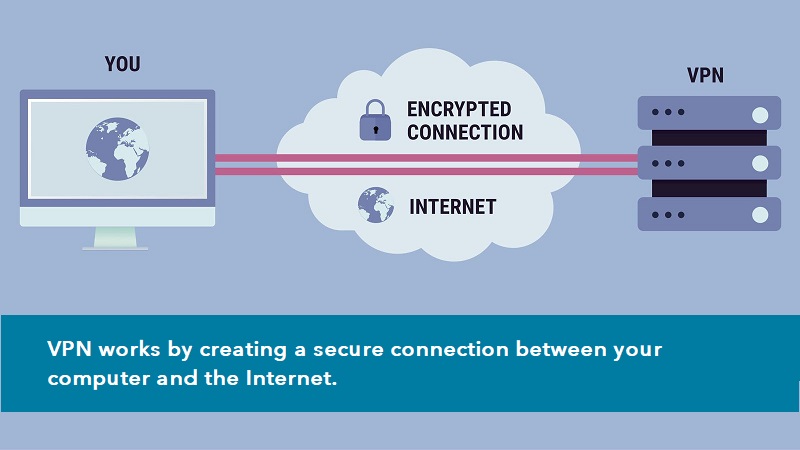 When you use a VPN, your traffic travels through a private tunnel until it reaches the public Internet. In other words, it creates a secure connection between your computer and the Internet. A VPN helps keep your personal information secure by anonymizing and encrypting your online traffic.
Advantages of Using a Personal VPN Service
There are a variety of benefits to using a personal VPN service, but one of the biggest advantages is the security it provides.
With cybersecurity on the rise, keeping personal information secure is essential. A personal VPN service encrypts and protects the network traffic entering and leaving a computer, making it very difficult for others to spy on your online-browsing activity. This protection helps thwart cyberattacks and hackers because they won't be able to see what websites you're accessing or your private information, including passwords and usernames. It's especially important to keep your web browsing private and secure when you're connected to a public Wi-Fi hotspot.
Another benefit of personal VPN services is that they allow you to browse the web anonymously. When you use a VPN, you will pass through intermediate VPN servers when connecting to the Internet. Because of this, the websites you visit won't be able to see your true IP address. Instead, the website will see the IP address of the VPN server you are connected to.
There are a large number of VPN providers to choose from with services ranging from free to a few dollars a month and more. While the free options may be suitable for some, the paid services are usually quicker and offer more options. There are plenty of user reviews out there that will help you weigh the pros and cons. Key factors to consider include cost, bandwidth caps, logging, speed, and number of server locations.
If you want to protect your privacy and securely use the Internet, you should consider using a VPN. Many VPN providers offer a free trial or money-back guarantee if you're not satisfied, so give them a try!
Date Posted: 9/21/18
Date Last Updated: 6/13/19
By: RTI Marketing Team