Moving to cloud-based services makes sense for your company for reasons of economy, scalability, and flexibility.
More and more businesses are moving partially or wholly to cloud-based infrastructure. A few years ago, such a move might have been seen as risky trend-chasing. But times are changing, technology is advancing, and the cloud is now a mature technology. Here's why you should be migrating your business to the cloud.
Cloud Computing Cuts Costs
This is the first factor that grabs attention. IT departments are expensive. It costs a lot to purchase, maintain, and upgrade current hardware and software. The IT professionals who provide these services are highly paid professionals and represent a significant chunk of payroll expenses.

Cloud computing services can supply these needs cheaper because they take advantage of economies of scale. Instead of owning your own servers and keeping permanent staff to maintain them, you can use (and pay for) only the services you need from a cloud provider.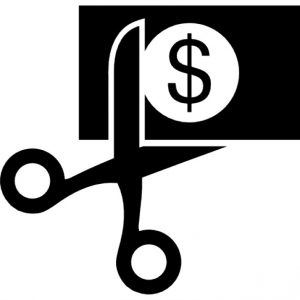 Cloud Computing Is Scalable


It's difficult to predict your company's rate of growth. You need to be prepared for a period of rapid growth, with the resources on hand to handle an expansion of business. It could prove disastrous to be scrambling around for hardware and IT personnel at the last minute. On the other hand, if you enter a period of slow growth while you have extra resources on hand, they may go unused and drain your capital.

With cloud computing, you can quickly and easily adjust the number of services you're purchasing from your provider. It's simple to add storage, devices, hardware, etc., as needed, at predictable rates.
Cloud Computing Provides Flexibility and Availability
2020 saw a rapid and sudden increase in the number of employees who work from home. 2021 has not seen them all return to the office, and current models suggest that they never will. We are in the era of the hybrid workplace, in which a very large percentage of workers perform their duties remotely at least part of the time.
Cloud computing makes this possible — even easy. Workers can access all the data they need from anywhere. They can collaborate remotely. They can use any software they need via a remote desktop. All of this is possible with a level of security that equals or even exceeds that of on-site computing.
Moving to cloud-based services makes sense for your company for reasons of economy, scalability, and flexibility. At RTI, we have a working partnership with major companies such as HP Inc., Intel, and Microsoft Windows. We work to make cloud migration easy and painless for all our customers.
Date Posted: 6/2/2021
Date Last Updated: 6/2/2021
By RTI Marketing Team
Riverside Technologies, Inc. (RTI) specializes in managed services, IT hardware, warehouse services, and technology deployment. Our solutions can help you achieve your goals.