Many schools and districts are faced with ongoing and evolving security challenges. Schools are expected to keep students safe from violence, bullying, vaping, natural disasters, and active shooters. This has placed a lot of pressure on schools to have the appropriate and necessary systems in place to protect students and prevent unwanted behavior.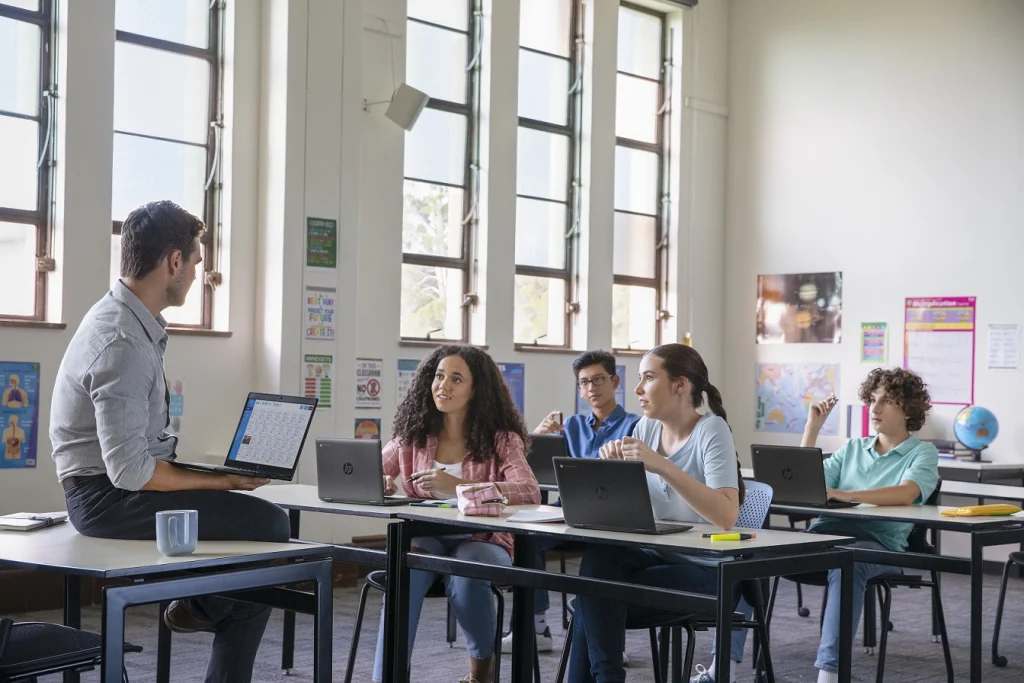 Having the proper procedures, systems, and safety plans in place is critical for schools. Although there isn't a one-size-fits-all approach when it comes to school safety, there are common practices, procedures, and equipment that schools should consider when creating a safe learning environment. These may include developing a response and recovery plan, implementing protection and mitigation measures, and much more.
Schools should use a variety of practices and procedures to promote the safety of their teachers, students, and staff. One important step to ensuring school safety is leveraging technology and equipment to increase the security of a school's campus, building, or classrooms. Different technologies that can help increase safety and security in schools include security cameras, sensors, and access control.
The National Center for Education Statistics

(NCES) points out that the use of certain safety and security measures in public schools has become more prevalent over time. Between 2009–10 and 2019–20, the number of public schools that used the following safety and security measures increased:
Controlling access to school buildings – from 92% to 97%
Using security cameras – from 61% to 91%
Requiring faculty and staff to wear badges or picture IDs – from 63% to 77%
Learn more about how video surveillance, access control systems, and sensors can help protect schools!
Video surveillance gives schools the opportunity to monitor their grounds at all times, and it also gives staff a visual record of who is entering and exiting different buildings. The constant supervision can help discourage unwanted behavior, plus the recorded footage can be viewed at a later time to look for anything that might have been missed.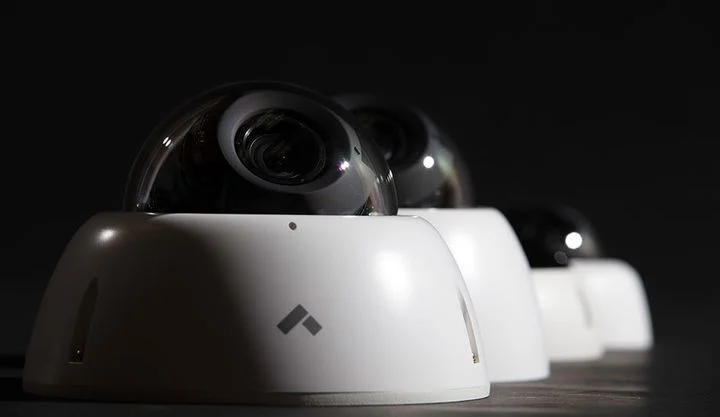 Schools face numerous different challenges when it comes to safety. Some of these challenges include violence, vandalism, bullying, theft, gang activity, and active shooter situations. Security cameras can help prevent crime and violence, plus they provide evidence to identify individuals who have committed crimes and other undesirable actions. Plus, video surveillance can help schools be more proactive and know when suspicious activities are happening in real-time.
How Can RTI's Video Security Solution Benefit Your School?
Receive proactive alerts to help secure your organization's grounds
Centralize video monitoring across your organization
Rely on top-notch security
Take advantage of advanced analytics
Monitor activity, deter theft and crime, and create a safer workplace or school environment
To get the most out of their security cameras, many schools choose to combine them with access control systems. Access control refers to a type of security designed to restrict or allow access to a certain area or building. With access control, schools secure the perimeter of their property, including each point of entry.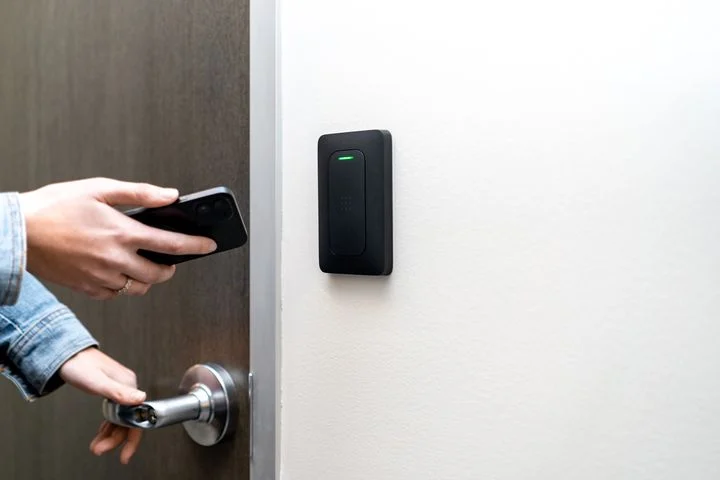 An access control system can help increase student safety by ensuring doors are locked at the right times and secured from unauthorized users. Additionally, access control can identify whose card was scanned to open a door, which provides a digital trail of evidence in case of an incident. An access control system allows you to monitor and secure your school from one location, where you can quickly lock down your facility, view integrated video surveillance, view door alarms, and more.
How Can RTI's Access Control Solution Benefit Your School?
Protect points of entry through tiered access levels
Help control who does and doesn't have access to a room, building, or facility
Use remote management to easily adjust credentials, schedules, and settings from any device with cloud-based control
Schedule doors to lock or unlock
Environmental sensors can also be integrated with video security to help enhance school safety. These sensors work by monitoring the health and safety of your environment and sending notifications of unusual activity. Different sensor readings can detect vaping and changes in temperature, air quality, humidity, noise levels, and motion.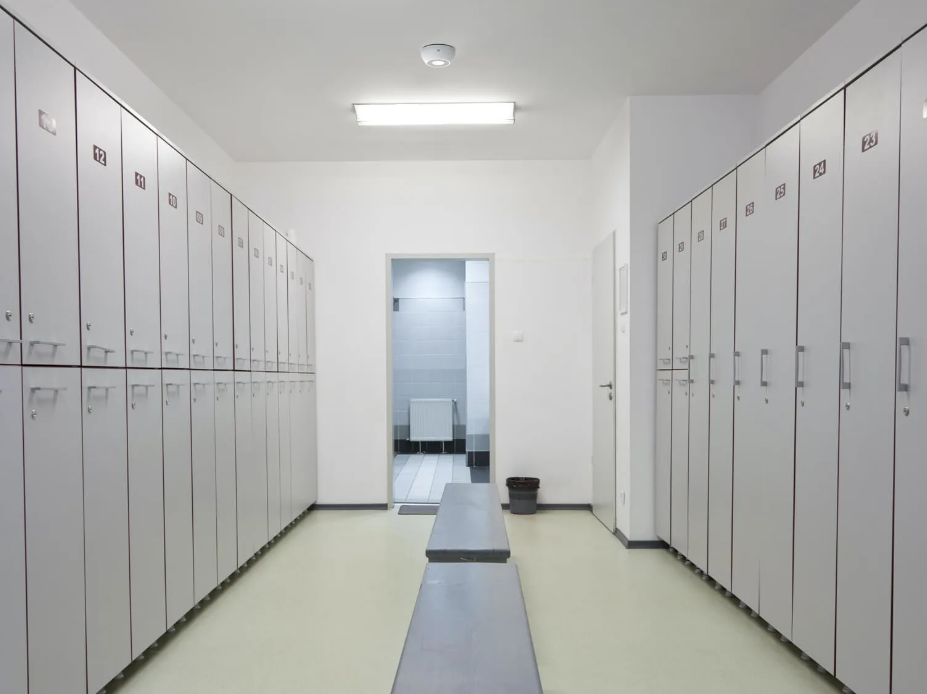 Sensors can be especially helpful in rooms where security cameras are not permitted or inappropriate, such as locker rooms and restrooms. Schools can help ensure student health and safety by monitoring for events like vaping, bullying, and fighting.
How Can RTI's Sensor Solution Benefit Your School?
Detect for smoking or vaping in bathrooms, locker rooms, etc.
Monitor conditions and be alerted with changes in temperature, air quality, or noise levels
Rely on other sensor readings, including humidity, motion, fine particulate matter (PM2.5) air pollution detection, and total volatile organic compounds (TVOC) alerts.
Easily monitor the health and safety of your work or school environment
At Riverside Technologies, Inc. (RTI), we have solutions to help strengthen your school safety plan while simplifying the security management process. We provide a variety of school safety solutions, including video security, sensors, access control, and more. RTI is here to help tailor a solution to your school district's needs.
Here are some of the solutions that we offer to help increase school security:
Configuration
Installation
Cabling & Network Management
Hardware
Software
Date Posted: 8/22/22
Date Last Updated: 8/22/22
By: RTI Marketing Team