The Importance of Locking Your Computer
If you're at work and leave your desk to use the restroom or go to lunch, do you lock your computer? According to research conducted by Shred-It, 25% of workers leave their computers unlocked and unattended.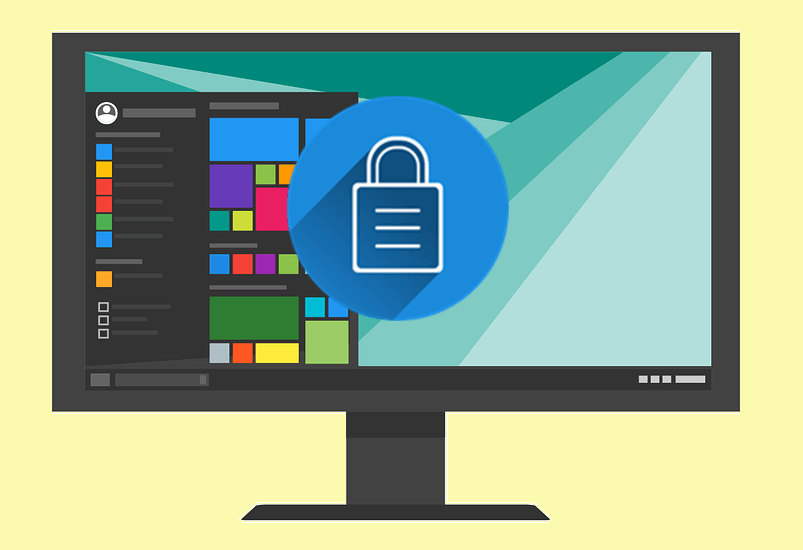 In most instances, work computers have a lot of valuable and sensitive information on them. Leaving your computer unlocked while you're away from your desk leaves all of that sensitive information available to whoever walks past. If they gain access to your computer, they may be able to share, modify, and remove data from your computer.
Although most people who walk by your desk probably aren't going to steal sensitive data, there is always the chance of someone leaving the company and looking to cause trouble. Not locking your computer could give unauthorized people access to client information, financial statements, and other confidential documents.
In addition, someone passing by could download malware onto your computer, get access to your online banking if you save passwords in your browser, or send emails as if they were coming from you. At the very least, coworkers may send embarrassing emails to others within the organization.
How to Lock Your Computer
Locking a PC: 
If you're on a PC, you can easily lock your computer by pressing the "Windows" key and "L" simultaneously.
Another method is to press "Ctrl" + "Alt" + "Delete" keys simultaneously for a few seconds and then select "Lock" or "Lock Computer."
Locking a Mac: 
If you're using a Mac that's running macOS High Sierra, go to the Apple menu and choose Lock Screen or press "Command" + "Control" + "Q".
For older versions of the operating system, press "Control" + "Shift" + "Power" keys (or "Control" + "Shift" + "Eject" if your Mac has an optical drive).
The Importance of Locking Your Phone
Mobile technology allows us to perform many tasks while we are on the go, from online banking and shopping to emailing. Mobile security is important as our smartphones hold a lot of sensitive data. Locking your phone is a simple security step, yet many people don't use a screen lock. According to Pew Research Center

, 28% of smartphone owners do not use a screen lock or other security features to access their phone.
How to Lock the Device:
To lock the iPhone (iPhone 6 and later), press the Sleep/Wake button located on the right side of the device. 
How to Change the Lock Settings: 
Go into Settings and tap Touch ID and Passcode from the menu. This screen allows you to set a passcode. 

You can choose between a custom alphanumeric code, custom numeric code, or a 4-digit numeric code. 

The newer iPhones also allow you to use Touch ID or a fingerprint to unlock your phone. 
How to Lock the Device:
Pressing the power button is the most common way to lock the screen on an Android phone.
How to Change the Lock Settings: 
From the home screen, tap the Menu button and choose Settings. 
Scroll down until you see Security (Location & Security for Android 5.0 and earlier). 
Then scroll down until you see the Screen Lock option. (Please note that the exact words may vary from phone to phone.) 
You may be able to choose between a password, PIN, or pattern.
As a general rule of thumb, you should always lock devices that have sensitive data on them. This includes computers, mobile devices, and tablets.
Most devices have a setting that will automatically lock your device after a certain period of inactivity. This is especially beneficial if you tend to forget to lock your computer.
If you're on a mobile device, you may be able to restrict or lock individual apps through the settings on your phone.
Date Posted: 10/8/18
Date Last Updated: 6/13/19
By: RTI Marketing Team