zSpace: Explore, Experiment, Engage
zSpace is an augmented reality/virtual reality (AR/VR) solution that provides hands-on learning and delivers mixed reality learning experiences. Perfect for K-12 education, zSpace uses AR and VR to encourage students to explore and experiment in a tangible way. It engages students in standards-based learning experiences that align with a teacher's curriculum and helps students construct knowledge and understanding of concepts across multiple curriculum areas with a strong focus on STEM subjects.
zSpace includes hundreds of activities that teachers can easily integrate into their curriculum. Students can create their own experiments, troubleshoot faulty circuits, explore atomic models, design new objects, and so much more. The lifelike experiences encourage students to ask questions, take risks, and solve problems. It allows students to interact and engage in learning like never before.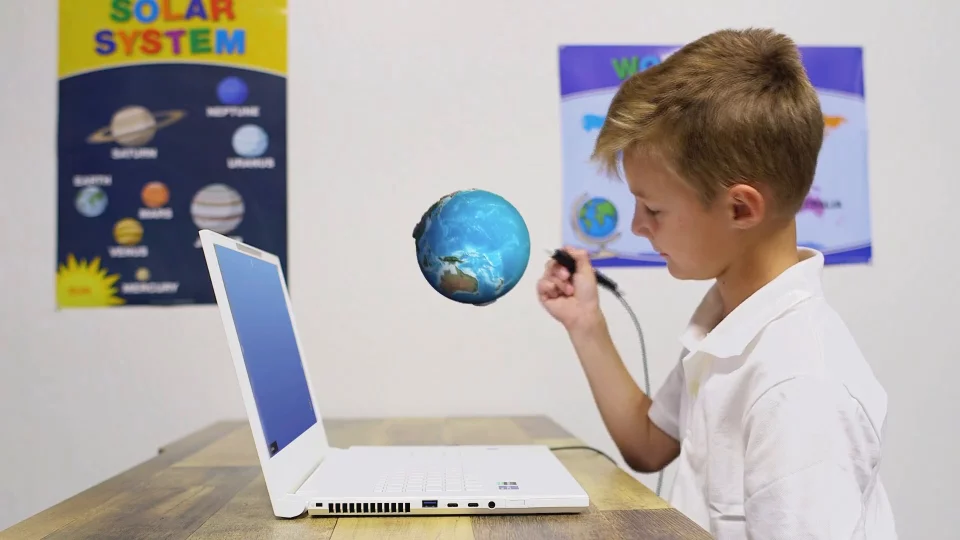 Each zSpace system includes a suite of learning applications with the option to purchase more. The standard applications allow students to dissect, analyze, measure, and explore thousands of 3D models; create, customize, and prepare digital objects for 3D printing; and engage in math concepts related to three-dimensional topics.
zSpace offers a wide variety of subject areas: life science, physical science, engineering design, earth & space science, mathematics, history & geography, and the arts. From analyzing the human anatomy and studying electrical currents to learning about world history and culture, zSpace has an abundant amount of content to keep students engaged.
With all the capabilities that zSpace has to offer, we want to ensure teachers can take full advantage of the many applications and activities. Our zSpace experts can walk teachers through the numerous applications and demonstrate how to operate the system. Our goal is to make sure zSpace fits the learning needs of your students and teachers.
Contact your RTI rep at 1.877.811.4784 to learn more!
Date Posted: 4/2/18
Date Last Updated: 6/3/19
By: RTI Marketing Team