Our Managed Print Solution
Our managed print solutions are designed to meet your unique needs. By choosing RTI to maintain and monitor your print environment, you have more time to focus on what really matters—your business.
Optimize Your Print Environment
Our experts don't just manage your printers and copiers; they improve and optimize your print environment and remove the burden of supplies management. We assist you in purchasing cost-efficient printers, choosing the best location for them, and ensuring you're printing within the recommended monthly volume for the device. By analyzing your printing needs and monitoring your devices, our IT experts help streamline your processes and workflow, increase efficiency, reduce costs, and free up your resources.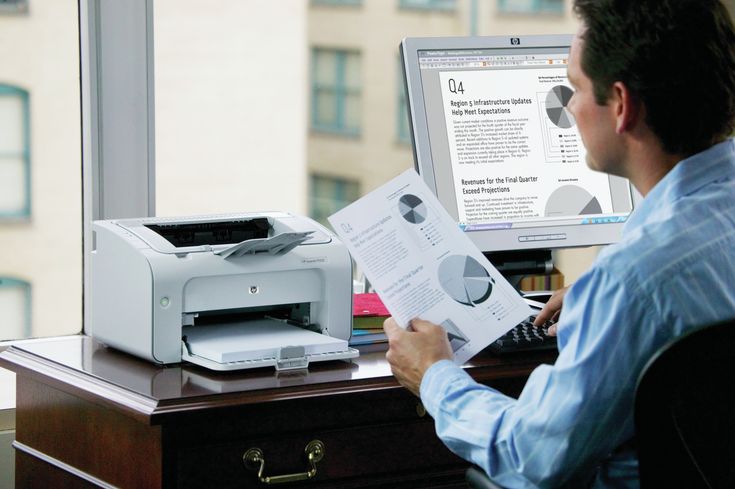 We work with you to improve document workflow, which helps streamline your processes and reduce costs. We help you figure out what it costs to print a page and what the cost difference is between devices. With this knowledge, your employees will be able to select the best device for their needs, which will reduce the use of your most expensive devices for everyday prints.
Our managed print solutions are focused on proactive, preventative maintenance and management to help prevent potential issues before they become a problem and cause significant downtime. Through regular monitoring, we help improve the security of your devices and documents. During each visit, our technicians clean your devices, replace worn parts, and assess the overall health of your devices. If you run into issues, you can call our Help Desk and you'll immediately reach someone on the other line. We will fix your problem over the phone or send out our onsite support to address the problem and get your devices back up and running.
We have the tools to provide analysis and reporting of your print fleet data. Based on these findings, we review your business goals, give quarterly business reviews, and make recommendations to further optimize your print environment. Your goals become our goals, and we do everything we can to help you meet them.
Date Posted: 2/7/19
Date Last Updated: 6/3/19
By: RTI Marketing Team